Predstavljamo vam Black Magic ATEM Mini Pro video mikser namenjen streamerima, malim i velikim produkcijama ili inovativnim poslovnim prezenterima za recimo Skype ili Zoom.
ATEM Mini Pro za razliku od ATEM Minija ima i mogućnost priključenja hard diska na USB port na koji direktno može biti sniman video zapis sa video ulaza i video miks. Jednostavno priključite ATEM Mini Pro i moći ćete da miksujete 4 visoko kvalitetna kamera video ulaza, ili priključite kompjuter za Power Point slajdove ili konzolu za igre. Ugrađeni DVE omogućava efektne slika u slici efekte! To nije jedini ugrađeni video efekt, možete odabrati između velikg broja drugih koji su instalirani. Svaki ATEM Mini pro model ima USB  port koji radi kao web kamera tako da možete koristiti bilo koji streaming softver. ATEM Mini ima ugrađene broadcast osobine u uređaj malih dimenzija i izuzetno pristupačne cene po čemu je prvi takve vrste na tržištu.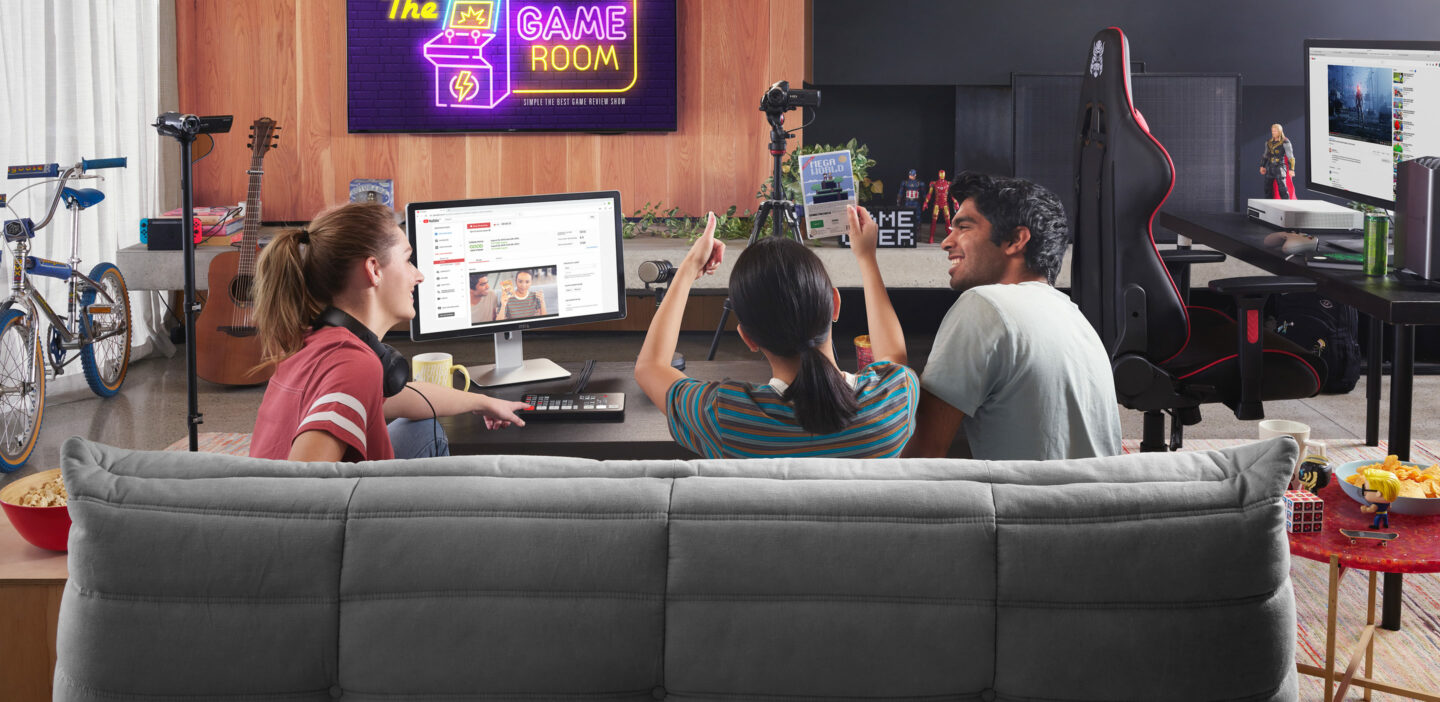 Introducing lowcost, multi camera, 

live production

 with advanced broadcast features.
ATEM Mini switchers make it easy to create professional multi camera productions for live streaming to YouTube and innovative business presentations using Skype or Zoom! Simply connect ATEM Mini and you can switch live between 4 high quality video camera inputs for dramatically better quality images. Or connect a computer for PowerPoint slides or gaming consoles.
The built in DVE allows exciting picture in picture effects, perfect for commentary! There are loads of video effects too! All ATEM Mini models have USB that works like a webcam so you can use any streaming software while the ATEM Mini Pro model adds live streaming and recording to USB disks. ATEM Mini even has secret broadcast features built in so it can do high end work!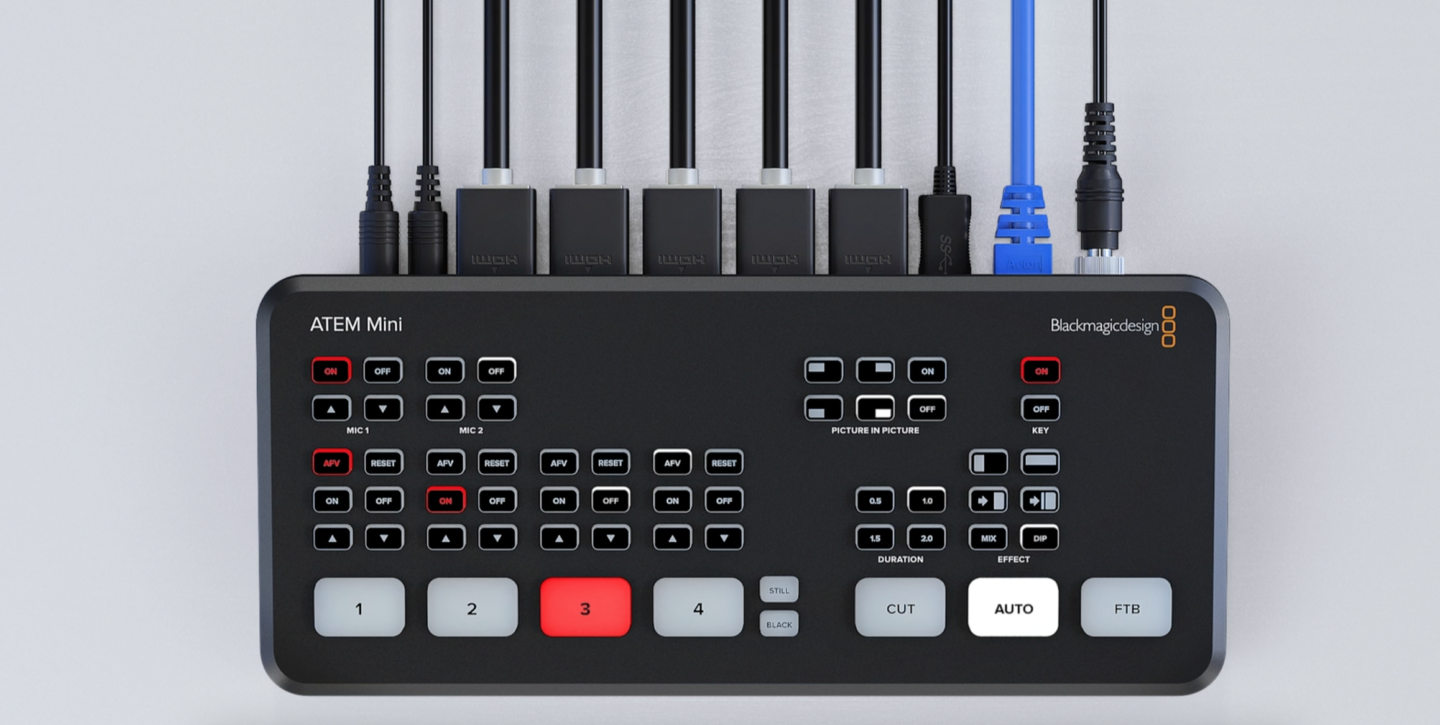 Faster Video Production Plus Live Streaming
Live production is the fastest way to complete a finished program, plus you can stream it to a live global audience via YouTube at the same time. The USB webcam output of ATEM Mini connects to any computer and looks just like a built in webcam, so all streaming software for social media platforms work! With up to 4 HDMI inputs you can set up multiple camera
angles such as wide shots along with independent close ups of each person in the performance. Or you can connect to a computer with a PowerPoint slide show, video clip playback, websites or gaming consoles. All switching is in real time so you can live stream to any social media platform such as YouTube, Facebook, TwitchTV and many more!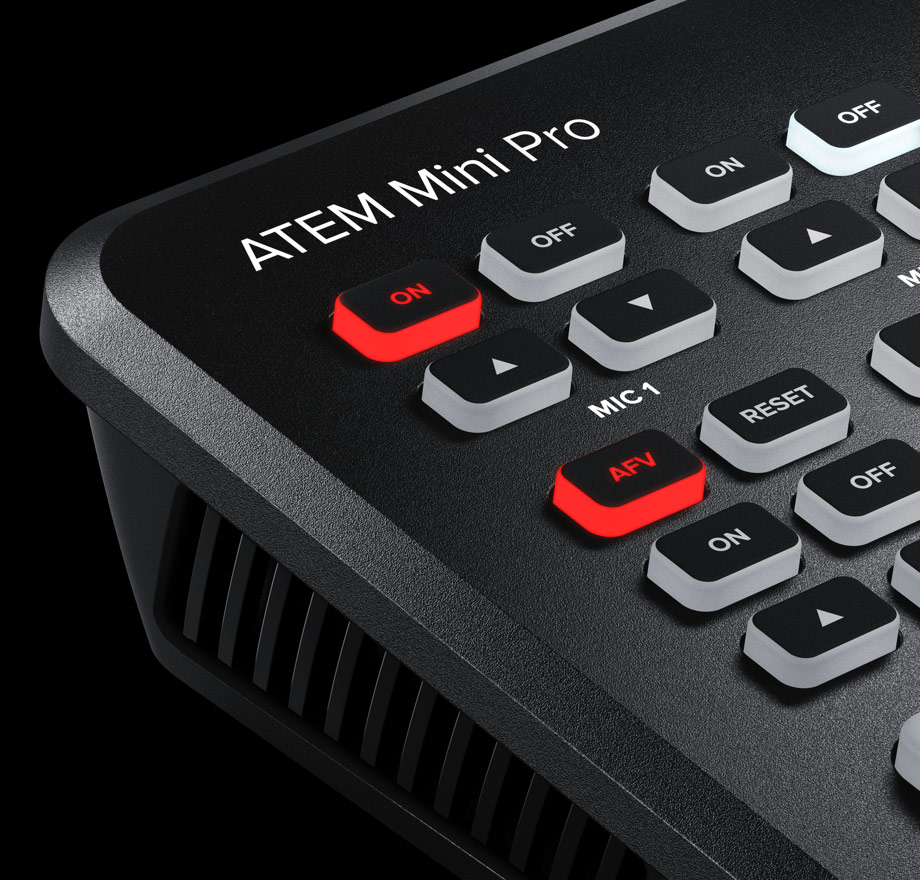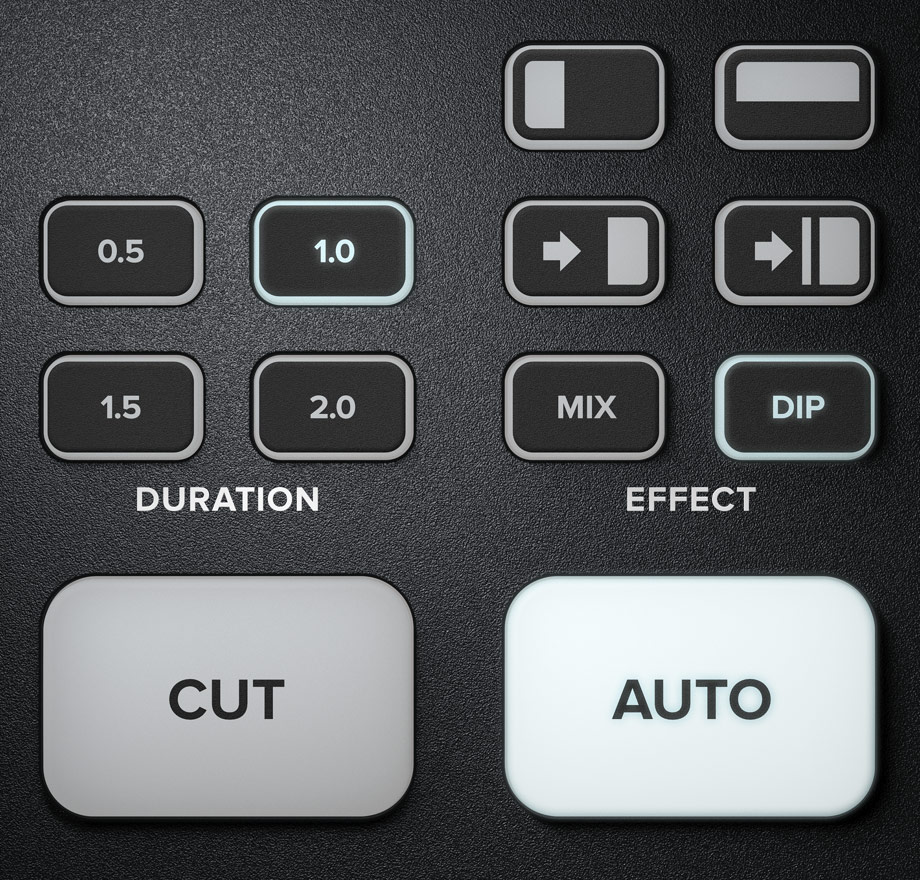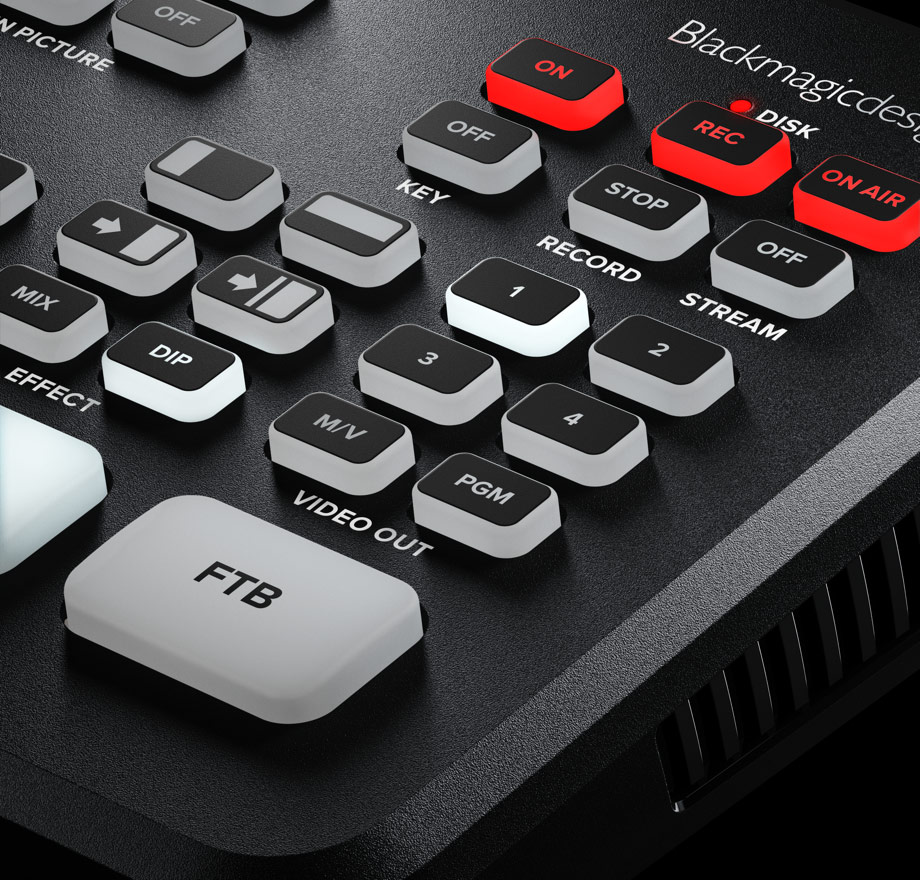 Self Contained

Broadcast Quality

 Switcher
ATEM Mini's compact all in one design includes both a control panel as well as connections. The front panel includes easy to use buttons for selecting sources, video effects and transitions. The source buttons are large so it's possible to use it by feel, letting the presenter do the switching! You even get buttons for audio mixing! On the ATEM Mini Pro model you also get
buttons for record and streaming control as well as output selection buttons that let you change the video output between cameras, program and multiview. On the rear panel there are HDMI connections for cameras or computers, extra microphone inputs, USB for webcam out plus an HDMI "aux" output for program video.

Three Great ATEM Mini Models!

ATEM Mini is fast to set up and easy to use. It includes 4 standards converted HDMI inputs, USB webcam out, HDMI out, Fairlight audio mixer with EQ and dynamics, DVE for picture in picture, transition effects, green screen chroma key, 20 stills media pool for titles and free ATEM Software Control.
This model includes all the features found in ATEM Mini, plus more! You get recording direct to USB flash disks in H.264 plus direct streaming via the Ethernet to YouTube Live and more. There's also a multiview with 4 cameras, media, preview and program plus status of recording, streaming and audio.
This model adds recording of up to 5 separate H.264 video streams in real time! That's a clean feed of all inputs and plus the live program! A DaVinci Resolve project file is also saved so you can open your live production to adjust edits, change shots, remix audio and add color correction!
Warranty
24 Months According to Serbian Law.